Is tasty cake welcome?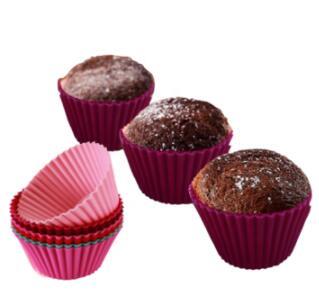 How many people in the world eat cake?At least for the US, back in 1999, here are 280 million people in America, and they ate about 6 million cakes each day. In other words, if one person ate one cake, it means that over 46% American doesn't dislike cakes. And cakes is also popular in other countries, especially in Europeape. The whole world has about 7 billion population. Though other countries may not eat as much cake as the US, it still is a lare number of people being fond of cakes.Obviously, the market of cake baking tools is large.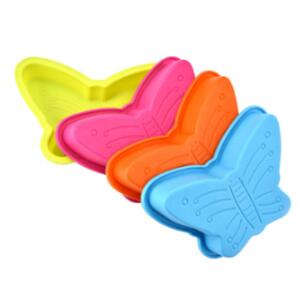 Cake baking molds have different shapes and types. And the round circle shape cake pan is one of the most common and best selling cake baking pans.Round shape cake pan baking mold is a popular useful baking tool. It is a good helper for home bakers. A can pan can be used to make birthday cakes, jelly pudding, muffin, pizza pie, flan tart and so on.A client in need of round shape baking pan, his demands can be satisfied in our store?As a silicone material bakeware manufacturer, we can not only provide different size round cake pan baking mold but also other typs and sizes cake pans available.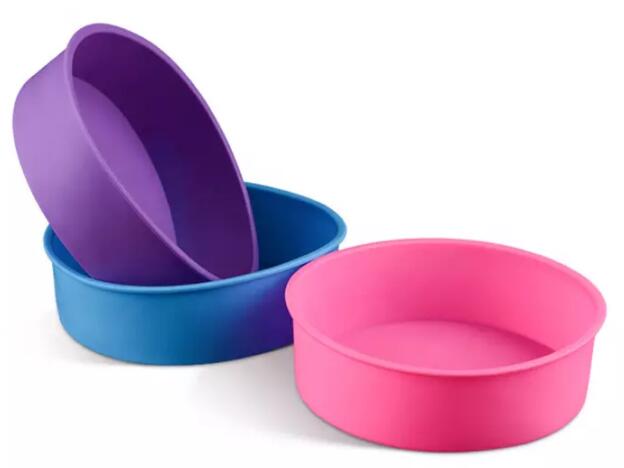 Our baking molds are made of food grade silicone rubber, can pass FDA & LFGB test. Silicone is a heat resisting material can be used in oven and microwave oven.In addition, temperature Safe from -40 to +440F (-40 to +230 degrees Celsius). Silicone is high flexibility, and because of that, silicone cake baking pans we offered is easy for the cake jello released.